My name is Yusuf ODUKOYA. I am an indigene of Ogun, south-west Nigeria. I see myself as a research-driven hustler with a lot of mental energy and a burning enthusiasm for digital art and web technologies. I am an ardent lover of graphic design as an art. Writing code and designing graphic assets bring me a pure feeling of fulfilment!
I started my graphic design career when I was just 14 - Over a decade ago. However, I did not start rendering professional creative design services until after my first year as an undergraduate of Zoology at the University of Lagos. I was a freelance Graphic Designer all through my years at the university. It was also during this time that I taught myself HTML, CSS, JQuery, Wordpress and a set of other frontend Web design technologies.
Since 2007, I have acquired various concepts in both creative design and web development, some of which have become a part of my philosophy as a Creative Designer.
I earned my Bachelors degree (Zoology, Parasitology Option) in 2016 at the University of Lagos.
In July 2017, I was posted to Niger State, where I served as a Computer Studies teacher in the small village of Ibeto, Magama Local Government for a year.



Aside from earning a degree in Zoology, I have built several web based products, and I maintain a portfolio of inspiring graphic designs.
I have successfully completed a combined total of over 7, 000 advertising banners, brand guidelines, websites, user interface designs, and illustrative projects.
I have worked with entrepreneurs and Organizations from Germany, The United States, The UK, and East Africa. I have helped develop brand strategies, built "working" websites and designed logos and souvenirs for several small and medium-scale businesses. As a result, their respective businesses have witnessed significant growth.
I have a very diverse experience; having worked with a variety of industries - among them are Tech, Pharmaceutical, Agricultural, Legal, and most notably, the Advertising Industry. Others include Manufacturing, Cosmetics and Retail.
My first full-time work experience was at Ellae Creative, Where I worked for five months as an In-house Graphic Designer and Design Mentor.
Download PDF Portfolio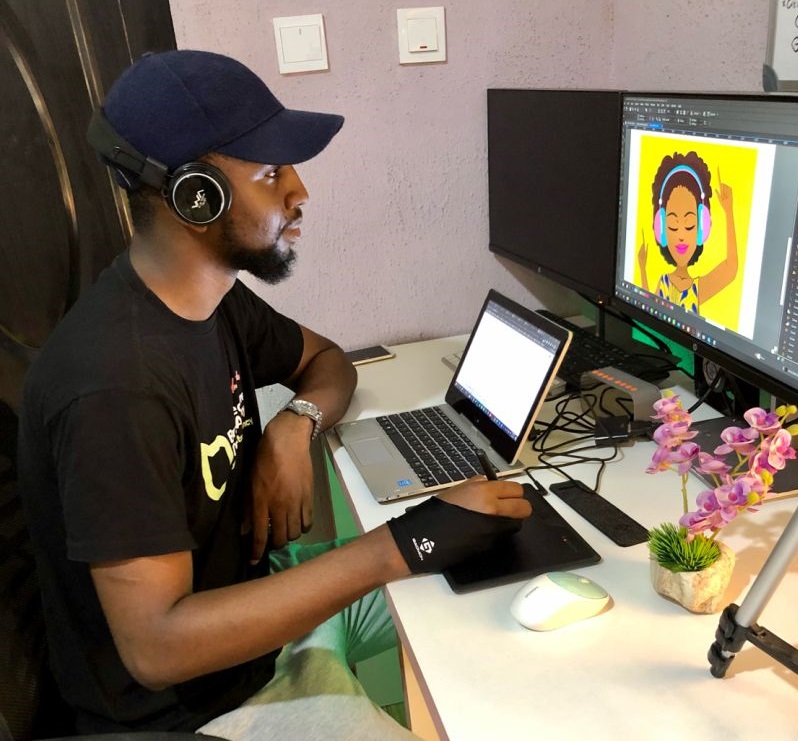 Portfolio
ALL
BRANDING
e-FLYERS
MISC
Instagram
Here, you have some of my favourite works you can find on Instagram.
You may use the left (❮) & right (❯) arrows buttons to view other images on the same card
Web Design Portfolio
Below is a list of websites I have designed and are currently under active maintenance by me
Other Links
---