My name is Yusuf ODUKOYA. I see myself as a research-driven Designer with a lot of mental stamina, resilience, and a burning enthusiasm for digital art and web technologies. I am an ardent lover of graphic design as an art. Writing code and designing graphic assets bring me a pure feeling of fulfilment!
I am an experienced freelance Brand Identity Designer with a demonstrated history of working in the Design Industry. Skilled in Video Editing, Illustrations, UI/UX Design, 3D, Contemporary Graphic Design, and Front-end Web Design.
I hold a Bachelor's degree focused in Parasitology from the prestigious University of Lagos.
Since 2007, I have acquired various concepts in both creative design and web development, some of which have become a part of my philosophy as a professional Creative Designer.


Yusuf enjoys working with brands. He is the Founder and Product Design Head at Branditechture Design & Branding Agency. He is also the owner of Learn With Yusuf - a site borne out of his love for imparting his knowledge on others.
I have built several production-level products which are still very much in use today.
I have successfully completed a combined total of over 7, 000 advertising banners, brand guidelines, websites, user interface designs, and illustrative projects.
I have worked with entrepreneurs and Organizations from Germany, The United States, The UK, and East Africa. I have helped develop brand strategies, built "working" websites and designed logos and souvenirs for several small and medium-scale businesses. As a result, their respective businesses have witnessed significant growth.
I have a very diverse experience; having worked with a variety of industries - among them are Tech, Pharmaceutical, Agricultural, Legal, and most notably, the Advertising Industry. Others include Manufacturing, Cosmetics and Retail.
Download PDF Portfolio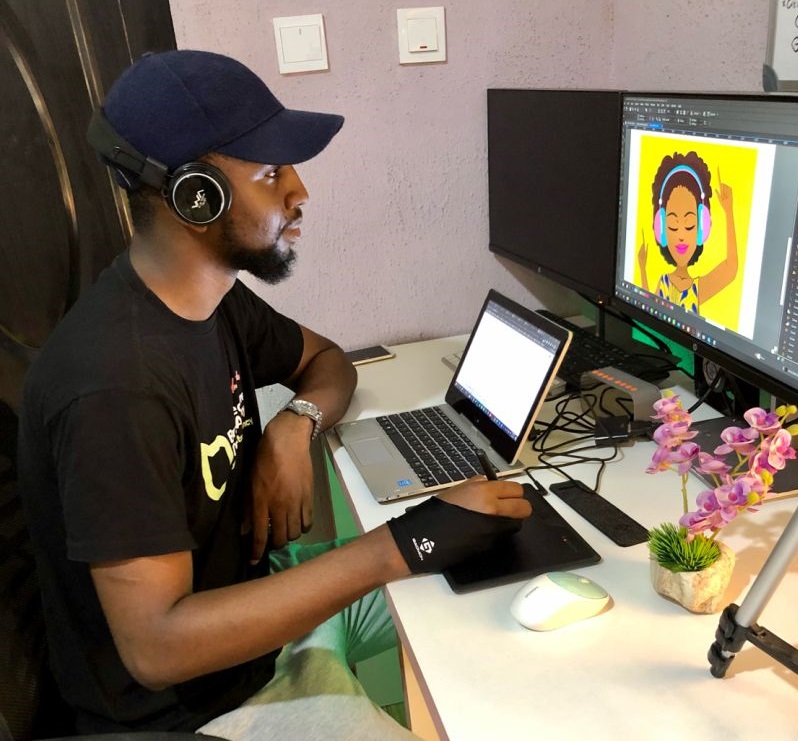 Portfolio
ALL
BRANDING
e-FLYERS
MISC
Web Design Portfolio
Below is a list of websites & web apps that I have designed & developed, and are currently under active maintenance by me
Other Links
---